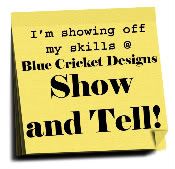 My most recent project is a Christmas wreath for our front door made from a heavy iron wall decor piece I picked up on clearance a few years ago, a HOPE sign my sister made me, and a Pottery Barn garland that has been used in so many projects that I've lost count! The HOPE sign has been staring at me for the last few weeks from the back of the front door – I knew I wanted to use it as part of the Christmas decorating scheme…but how?
My sister (who is an amazingly creative person) made the HOPE sign by wrapping textured paper around wooden blocks, connecting them with screws, and adhering painted letters to the front of each block. She looped a black ribbon on the back as a hanger. Voila!
My eyes kept going back and forth from the HOPE sign to the metal decor piece. Hmm, could I, should I, would it work??? Eureka! They looked great together! I repurposed my Pottery Barn garland from outside and looped it through the rectangle frame. A burgundy ribbon nailed to the top of the door, and the wreath was finished!
A view from outside. I love a wreath with some substance!!! Check out the other fabulous projects linked to DIY Day at A Soft Place To Land, Metamorphosis Monday on Between Naps On The Porch and Show & Tell on Blue Cricket Design!!!