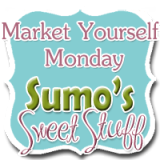 F
irst, a small Autumn vignette
.
Ever since a dear friend gave me a turquoise Pashmina shawl from Turkey,
I have been inspired by that color.
I'm thinking of making it my
"go to"
color for holidays,
rather than the traditional oranges of autumn
and the reds/greens of Christmas.
Last year, my white Christmas tree was transformed
with glittery turquoise ornaments.
I've had two of these wire cages for some time sitting on top of my bookcase.
One was a couple of dollars at a thrift store
while the other was snagged at my parents' house.
(Isn't it fun "shopping" in someone's garage?)
A can of turquoise spray paint on clearance at Michaels for $1.99
transforms both of them and a rustic birdcage.
Before and After
On Monday, my favorite bargain palace ("The Unique Thrift Store") had a huge sale,
everything in the store was 50% off!
The kids and I hit the

Halloween jackpot

there (pictures and a post soon.)
My take-home treasures include this set of three for $1.91
that I am going to make into fun cloches.
A large birdcage also for $1.91!
I can't wait to cover it with some spray paint
after removing all of the artificial leaves.
I'm thinking white, since it's so large.
Have you found any treasures recently???
Don't forget to link up on Friday
"Show Me Your Red" Party!!!